Wooden Doors
Panel Door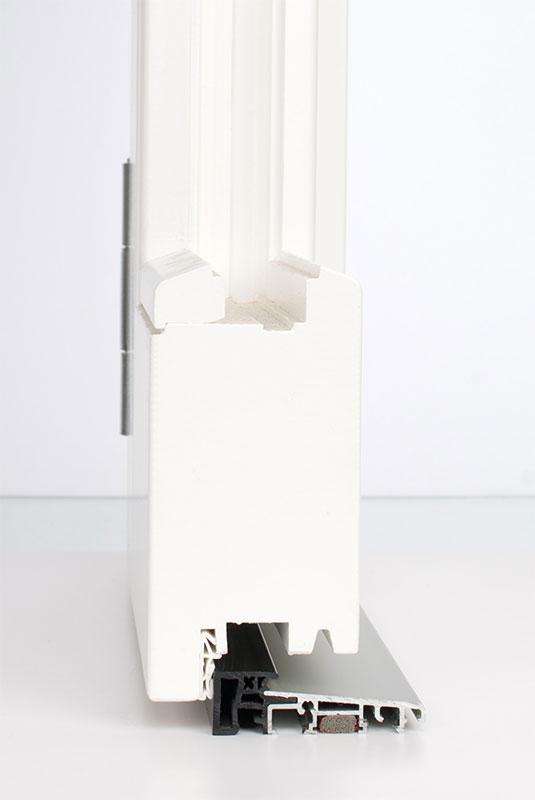 The panel door with surrounding steel frame and PU-foam insulation. The steel frame prevents any distortion, consequently ensuring long-term functionality.
The PU insulation satisfies the ever-more demanding requirements of thermal insulation.
With certain house door models, our tried-and-tested house door blank made of blockboard and laminated veneer composite is used as well.
Solid Wooden Door
The solid wooden doors with laminated central layer and a thin deck made of solid wood.